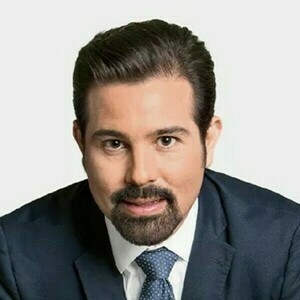 David Romero
Special guest
Prof. Dr. David Romero is a Professor of Advanced Manufacturing at the Departments of Industrial Engineering and Mechatronics of the Tecnológico de Monterrey University in Mexico, and a National Academia Representative and Coach for the Regional Secretariat of Mexico at the international joint-research program "Intelligent Manufacturing Systems (IMS)". His research interests include: Circular Manufacturing, Service Engineering and Product-Service Systems, Cyber-Physical Systems and Human Systems, Advanced Production Management Systems, Green Virtual Enterprises, and Technology and Engineering Management in the context of the Fourth Industrial Revolution. He is a member of the Society of Collaborative Networks, the IFAC TC5.3 on Enterprise Integration and Networking, the IFIP WG5.7 on Advances in Production Management Systems, the IFIP WG5.12 on Architectures for Enterprise Integration, the IEEE Technology and Engineering Management Society, and the IEEE Internet of Things Community. Furthermore, he is an Agenda Contributor at the World Economic Forum (WEF) Council on "Shaping the Future of Advanced Manufacturing and Value Chains", and a World Manufacturing Forum (WMF) Ambassador. He has published more than 150 journal and international conference articles. He serves on different technical and scientific committees and advisory boards in academia, industry, and government in the disciplines of business and industrial engineering. Nowadays, he is focused on promoting the concepts of the "Operator 4.0/5.0" and "Digital Lean Manufacturing"; the father of both terms.
Proven professional in versatile leadership roles in different strategic research, innovation, engineering, and technology management areas. Demonstrated success in managing national and international projects in different fields. Proven track record for obtaining and managing large budgets and teams. Strong competencies for negotiating with national and international contractors and partners.
David Romero has been a guest on 1 episode.
April 5th, 2023 | Season 3 | 43 mins 31 secs

cognitive augmentation, human workforce, manufacturing, operator 4.0, operator independence, physical augmentation, skilled operators

In this episode of the podcast, the topic is Operator 4.0. Our guest is David Romero, Professor of Advanced Manufacturing at Tecnológico de Monterrey University in Mexico. In this conversation, we talk about the emergence of a smart and skilled operator who is helped by cognitive and physical augmentation, how this trend emerged, and how it will shape the future where we need more resilience.