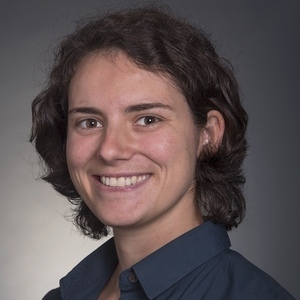 Anna Waldman-Brown
Special guest
Anna Waldman-Brown is a PhD student in political economy at MIT's Department of Urban Studies and Planning, where she is researching emerging technologies, manufacturing systems, and inclusive job creation with the Work of the Future taskforce. She has worked with the Fab Lab network, Autodesk, international policy-makers, and grassroots innovators across 60+ countries to foster creative problem-solving and sustainable development.
Anna Waldman-Brown has been a guest on 1 episode.
April 19th, 2023 | Season 3 | 40 mins 14 secs

automation, industry 4.0, manufacturing, robotics, upskilling, welding, workforce

In this installment of the Augmented podcast, we hear from Anna Waldman-Brown, a PhD candidate in political economy and researcher at MIT's Department of Urban Studies and Planning. Our discussion dives deep into automation of welding processes, the role of humans and robots in the future of manufacturing, and what these trends mean in particular for small- and medium-sized enterprises.