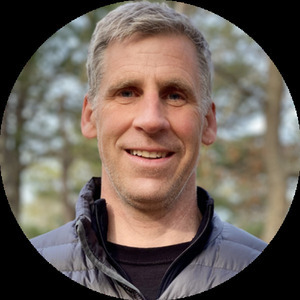 Scott N. Miller
Special guest
Scott N. Miller is the Managing Director of Dragon Ventures, a company that focuses on advising and investing in hardware companies. Previously, Scott was the CEO and Co-Founder of Dragon Innovation, a company dedicated to helping hardware companies scale from prototype through production. Scott is a mechanical engineer by training, with extensive hands-on and leadership experience designing and manufacturing software controlled electro-mechanical systems. He began his career building robots, including biomimetic robotic tuna fish at MIT, undersea remotely operated vehicles at Deep Sea Systems, and full-size walking dinosaurs at Walt Disney Imagineering R&D.
Scott joined iRobot early in their life cycle and spent 10 years progressing from a Sr. Mechanical Engineer to Vice
President roles. Initially, he was responsible for leading the technology team that partnered with Hasbro to create
the next wave of interactive toys. Based on his knowledge and network, he was selected by the CEO to set up the
core manufacturing capabilities for multiple new consumer robotic product lines. Scott moved to China for four
years and lead the teams who manufactured the first four generations of Roomba and Scooba, successfully
completing an IPO in 2005. Scott repatriated as the Vice President of Engineering to lead a team of 75 people and
was responsible for all phases of the Consumer Robotic Division's technology, including factory selection, supply
chain strategy, costing and sourcing, DFMA and manufacturing.
Seeing the dawn of the hardware revolution, Scott founded Dragon Innovation in 2009 to help hardware companies safely scale from a prototype through high volume production. Leveraging his manufacturing knowledge, tools and network, Scott has grown Dragon into a venture backed international company with over 40 people and worked with hundreds of companies ranging from Ring to the Bose. He sold the company in 2017 to Avnet, a Fortune 100 electronics component distributor. Scott holds a Bachelors Degree in Engineering from Dartmouth College and a Masters in Ocean Engineering from MIT.
Scott N. Miller has been a guest on 1 episode.
July 21st, 2021 | Season 1 | 40 mins 7 secs

digital lean, manufacturing, supply chains, sustainability