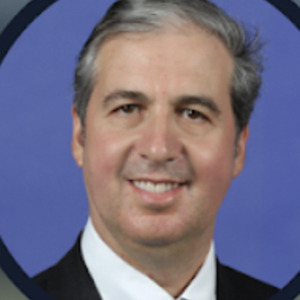 Andrew Obin
Special guest
Andrew Obin is a Managing Director with Bank of America Securities Equity Research
covering Multi Industry sector. Prior to assuming the Multi Industry coverage in 2012,
Andrew covered the Machinery and E&C sectors. Before joining Merrill Lynch in 2002,
Andrew worked at Lehman Brothers following the Aerospace and Defense sector.
Andrew graduated cum laude with an AB degree in Government from Harvard
University and received an MBA degree with honors in Accounting and Analytic Finance
from the University of Chicago.
Andrew has consistently been among the top-ranked analysts in the II survey for Electrical
Equipment and Multi-Industry sector as well as his past coverage of Machinery and E&C
sectors. Andrew has been recognized for the quality of his stock-picking and estimates by
various industry surveys including Forbes, Financial Times, and The Wall Street Journal.
Andrew Obin has been a guest on 1 episode.
May 18th, 2022 | Season 2 | 53 mins 49 secs

corporates, industry 4.0, leadership and strategy, worldwide excellence